Premier Protection Plans for Toyota Vehicles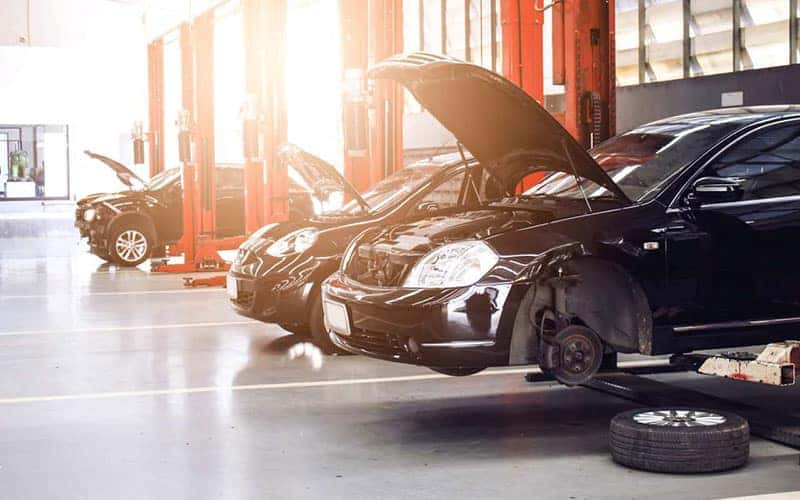 Premier Performance Vehicle Service Contract
Whether you're interested in a new Toyota, Certified Used Toyota, or a quality used vehicle — Germain Toyota of Columbus is excited to offer a range of Premier Vehicle Protection Products to help enhance your ownership experience. Below, you can learn all about the impressive benefits and advantages that come from choosing a Premier Vehicle Protection plan.
Powertrain Plan

Engine
All internal lubricated parts, engine block, cylinder heads, manifolds, expansion plugs, harmonic balances, pulleys and engine mounts, oil pan and rotary engine rotor housings, factory-installed supercharger/turbocharger housings and internal parts/vanes, timing belt/chain and tensioner, timing chain cover, valve cover, water pump, seals and gaskets with component group, cases, housings. (engine blocks and cylinder heads are covered only if damaged by the failure of an internal lubricated part.)

Transmission
Automatic/standard or transfer case, all internal lubricated parts within the transmission, metal cooler lines, mounts, throttle valve cable, torque converter, flywheel/flexplate, transmission and transfer case housing, transmission cooler, front pump, oil pan, vacuum modulator, external and internal control units, seals gaskets. ( Cases and housings are covered only if damaged by failure of an internally lubricated part)

Front or Rear Wheel drive
All internal lubricated parts within the drive/transaxle assembly including axles and axle bearings, constant velocity joints and boots, drive axle housing, drive shaft support, different cover, hub bearing, front hub locking assemblies, drive shaft, universal joints, four-wheel drive actuator, seals and gaskets. (cases and housings are covered only if damaged by failure of an internally lubricated parts)
Power Plan Plus (includes Powertrain Plan plus)

Air Conditioning
Accumulator, blower motor, compressor including clutch and internal parts/pulley assembly, condenser, evaporator, orifice tube, suction control devices, thermostatic expansion valve, high/low compressor cut-off switch, pressure cycling switching, seals nd gaskets, A/lines, idler pulley and bearings, and refrigerant only if needed in conjunction with the repair of a covered component.

Brakes
Master cylinder, proportioning valve, vacuum assist booster, hydro boost, disc brake caliper, wheel cylinders, compensating valve, brake hydraulic lines and fittings, hydraulic control unit, seals and gaskets. ABS parts electronic control processor, wheel speed sensors, hydraulic pump/motor assembly, pressure modulators/isolation dump valves, accumulator, seals and gaskets.

Cooling System
Cooling fan motor, blade assembly, clutch and motor, radiator, belt tensioner, heater core, thermostat, heater control valve, seals and gaskets.

Electrical
Alternator, alternator voltage regulator, backup light switch, distributor, busing/gear/housing and shaft excluding cap/rotor and spark plug wires, horns, ignition coil, oil pressure sending unit, engine management sensor, main wiring harness and ignition module/main electronic control unit, powertrain control module, starter motor and solenoid/starter drive; plus the following electric switches when manually or mechanically operated: brake light switch, defogger switch excluding relay, headlight dimmer switch, headlight switch, ignition switch, power mirror switch, power mirror motor, turn signal switch, washer pump switch, window switches, washer pump motor, front and rear wiper motors.

Front and Rear Suspension
Ball joints, control arm bearings/bushings and shafts, torsion bar/mount and bushings, stabilizer bar/links and bushings, radius arm and bushings, height sensor, mode switch, spindles, wheel bearings, front only struts excluding cartridge inserts, upper pivot bearing mount assembly, wheel seals, seals and gaskets.

Fuel System
Fuel pump and fuel distributor, throttle body, idle speed or automatic idle speed assemblies, warm-up regulator, diesel accessory vacuum and injector pump, seals and gaskets, plus the following: injector, metal lines, pressure regulator, rail, tank, fuel tank sending unit.

Steering
All lubricated parts within the steering gear and power steering pump, power steering hoses and couplings, intermediate shaft and main shaft, steering gear and pump housing, pitman arm, idler arm, tie rod ends, drag link, tilt wheel mechanism, rack and pinion gear housing, seals and gaskets.
Premier Plan( includes previous two plus)
Air Conditioning
Audio components excluding speakers
Air Condition Power Module
A/c Controller and Relay
Antenna Motor and Mast (power only)
Anti-theft system (switches, relays, sensors and siren)
Convertible Top switch and Motor (engagement)
Cruise Control(module and electronic servo/tranasducer and amplifier)
Door Lock Actuators(power actuators and solenoids only)
Head Lamp Door Motors (only)
Air Conditioning and Heater dash Control Unit (temperature control programmer excluding cathode-ray tube display)
Ignition Spark Control Pickup Sensor
Instrument Cluster(electronic driver information display module/power supply, gauges and speedometer head excluding bulb and CRT display repairs)
Keyless Entry System
Level Control (electronic only sensors, limiter valves and compressor)
Power Seat motor and transmission
Sunroof Motor
Switches (electric heater/AC blower motor switch, cruise control engagement switch, door lock switches, seat switches, sunroof switch, trunk lid release switch.)
Trunk Lid release activator
Power Windows Gear, Motor, Regulator and lift tape
Included with All Premier Performance Plans
Substitute Transportation
In the event of a covered mechanical breakdown, reimbursement for a substitute transportation will be provided. The Premiere Performance VSC provides the protection and convenience of rental vehicle reimbursement through dealerships or licensed rental agencies. The number of days of substitute transportation authorized will correspond with the amount of time needed to complete the repairs.
Emergency Roadside Assistance
The premier performance VSC offer non-accident-related emergency roadside assistance. Simply contact our service provider to make a service request, up to $100 per incident.
Towing
Jump Starts
Flat Tire Changes
Fluid Delivery
Lockout service
Concierge Services
Trip Interruption
Breakdowns don't always happen close to home. The Premier Performance VSC provides reimbursement for trip interruption expenses incurred in connection with a covered mechanical breakdown occurring more than 100 miles from your home.
Road Hazard Coverage
In the event the vehicle's tires are punctured, bruised, or broken as the result of a road hazard, the Premiere Performance VSC will provide repair or replacement of the damaged tire.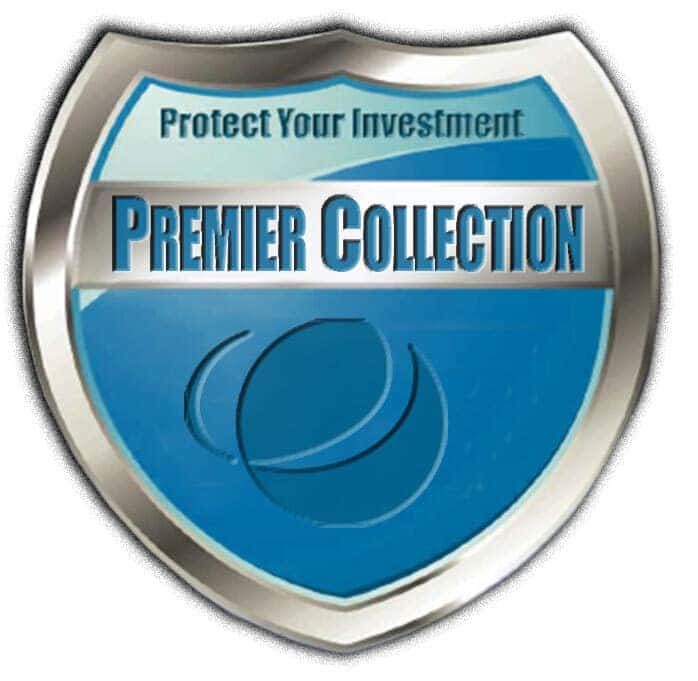 Premier Collection
Giving you extra confidence and peace of mind behind the wheel, the Premier Collection offers individual benefits that help enhance your vehicle ownership experience. From a helping hand when you need it the most to coverage for unexpected occurrences – look no further than the Premier Collection.
Road Hazard Coverage
Provides for the repair and/or replacement of tires and/or wheels damaged by Road Hazards including potholes, curb impact, nails, glass, jagged metal, rocks and other road debris.
Emergency Roadside Assistance
Emergency Roadside Assistance provides 24/7 emergency roadside assistance anywhere in the United States and Canada. Services available include towing, jump starts, flat tire changes, fluid delivery, lockout services and concierge services on a sign and drive basis for up to $100 per occurrence.
Windshield Repair
Windshield Repair coverage pays for repairs to the front windshield if it is chipped or cracked by a rock or propelled road debris.
Wheel Appearance Protection
Provides for the repair of cosmetic damage to the vehicle's wheels such as nicks, scrapes, and curb rash.
Paintless Dent Repair
Paintless Dent Repair coverage pays for repairs to a vehicle's vertical painted sheet metal body panels if they are dented or dinged.
Key Replacement
This coverage will repair or replace a key and/or remote if it is lost, stolen, damaged or destroyed.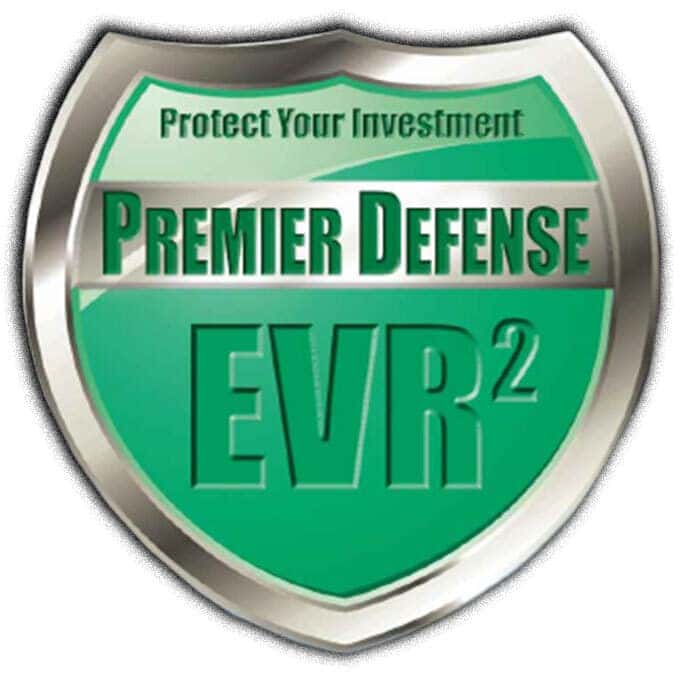 Premier Defense
A superior collection of specially-formulated sealants applied to the vehicle's interior and exterior surfaces designed to protect the treated surfaces, available in two different types of chemical protection products: Premier Defense and Premier Defense EVR2.
Premier Defense Benefits:
Premier Defense Paint Sealant – protects against damages caused by weather-induced oxidation, fading, hard-water etching, acid rain, industrial fallout or loss of gloss.
Premier Defense Interior Leather/Vinyl & Fabric Protection – protection against damages to the interior fabric or leather/vinyl caused by stains and fading and from normal everyday use.
Premier Defense Undercoating and Rust Protection – Provides protection against rust and corrosion, helps to insulate the underbody of the vehicle from moisture, and reduces noise.
Premier Defense EVR2Benefits:
Premier Defense EVR2 Paint Sealant – A molecular paint sealant formulation which delivers a long-lasting protective coating. The product utilizes the latest nanotechnology to create a "molecular adhesion" which seals in the brilliance of the vehicle's finish, creates both a hydrophobic (repels water) and hydrophilic (attracts water) surface which reduces the frequency of washing.
Premier Defense EVR2 Interior Leather/Vinyl & Fabric Protection – Protects against damage to the interior fabric or leather/vinyl caused by stains, fading and from normal everyday use.
Premier Defense Windshield
Designed to prevent cracks, chips and stars to the vehicle's windshield. In the event the vehicle's windshield does sustain repairable damage after the application of the Premier Defense Windshield Protection product, the limited product warranty will provide for repair of the damaged windshield.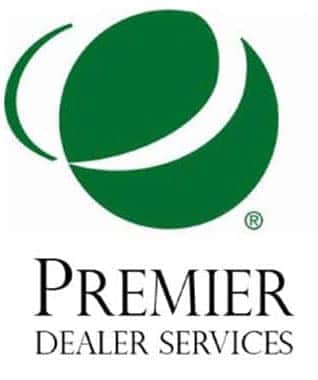 VIN Etching
Theft Deterrent Products
Security Wherever the Road Leads
It's an unfortunate fact that vehicle theft occurs. Advances in technology and security help the vehicle industry keep ahead of this ever-evolving problem, but customers can further protect themselves by taking advantage of our wealth of theft deterrent systems. From window etching and GPS units to credit restoration programs and UV stickers, we offer a variety of products that are invaluable for your added security and peace of mind.
Over 1,774,208 cars are stolen every year in the United States.
Program Options
PremierGUARD Etch
A unique theft deterrent system that imprints a traceable alphanumeric code onto vehicle windows to effectively deter theft and help identify and recover your vehicle in the event of a theft. Includes a Limited Warranty that pays benefits in the event a vehicle is stolen and not recovered.
PremierGUARD Etch Plus
Provides the same coverage as our PremierGUARD Etch product but includes a Limited Warranty benefit payment and reimbursement for select inconvenience expenses in the event a vehicle is stolen and not recovered including reimbursement for:
Substitute transportation expenses
Trip interruption expenses
Towing expenses
Storage expenses
Primary auto insurance carrier deductible
Homeowner's insurance carrier deductible
Premier GUARD UV Stickers
Stickers provide a versatile and permanent method of recording a unique traceable ID number on vehicle body panels that cannot be removed and is readable by ultraviolet light. Includes a Limited Warranty that pays benefits in the event a vehicle is stolen and not recovered.
Premier GUARD UV Stickers Plus
Provides the same coverage as our PremierGUARD UV Stickers product, but includes a Limited Warranty benefit payment and reimbursement for select inconvenience expenses in the event a vehicle is stolen and not recovered including reimbursement for:
Substitute transportation expenses
Trip interruption expenses
Towing expenses
Storage expenses
Primary auto insurance carrier deductible
Homeowner's insurance carrier deductible