Most Popular Toyota Cars Accessories

Whether you're looking to protect the interior and exterior of your Toyota or simply add a personal touch to make your vehicle more unique — Genuine Toyota Accessories are the best way to make your Toyota truly your own. Germain Toyota of Columbus is proud to offer a complete selection of Genuine Toyota Accessories for all Toyota models. This page highlights a selection of some of our most popular accessories to help simplify your search. Remember, all Genuine Toyota Accessories are designed for an exact fit and come backed by a 12-month unlimited mileage warranty from the date of install (restrictions apply).
Most Popular Toyota Accessories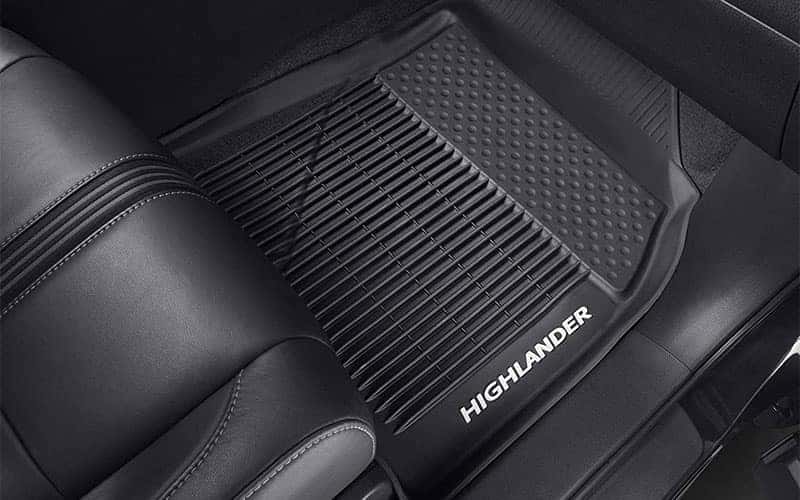 All-Weather Floor Liners
Starting at $169.00*
Regardless of the type of climate that you live in, one of the best ways to protect the interior of your vehicle is to install a set of all-weather floor mats. Constructed with durable rubber featuring a stylish model name accent, these floor mats are engineered for a precise fit and offer simple removal for quick cleaning. Dirt and debris are channeled away from the carpet of the vehicle and helps keep your interior looking like new. Genuine Toyota all-weather floor mats are available for every model across the Toyota lineup.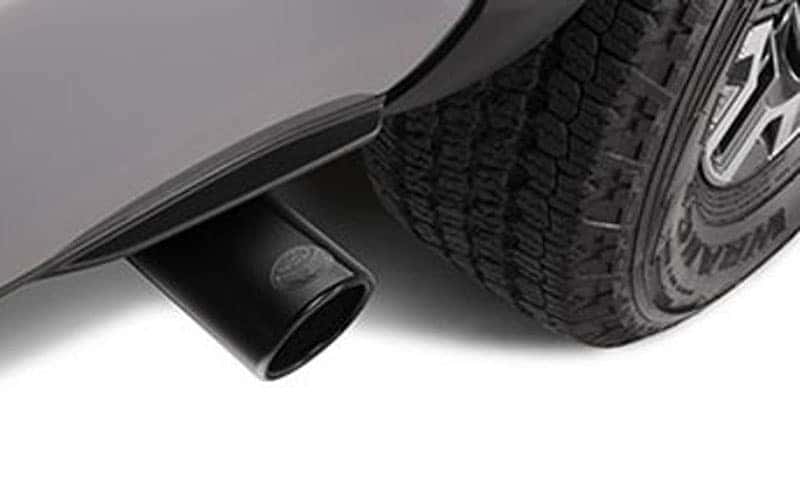 Black Chrome Exhaust Tip
Starting at $79.00**
Available for both Tacoma and 4Runner models, this Black Chrome Exhaust Tip is the perfect way to finish off the rugged styling of both vehicles. This tip is constructed with polished, corrosion-resistant double-walled 304 stainless steel. It's also simple to install with no need for cutting, drilling, or welding.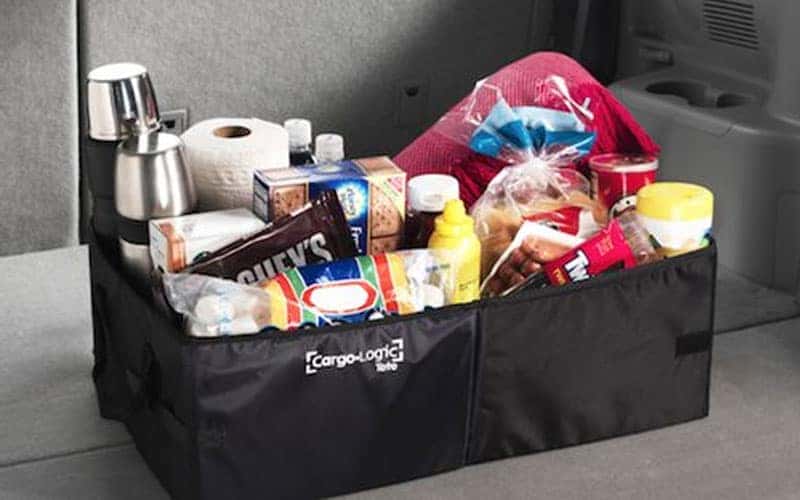 Cargo Tote
Starting at $50.00*
This innovative cargo tote provides the perfect solution for transporting a variety of items. Featuring removable divider panels to help hold things upright, it's easy to customize a space for carrying all of your essential cargo. Two integrated carrying handles allow for simplified loading and unloading. Better still, it's collapsible and can be conveniently stored away when not in use. Fits most Toyota vehicles.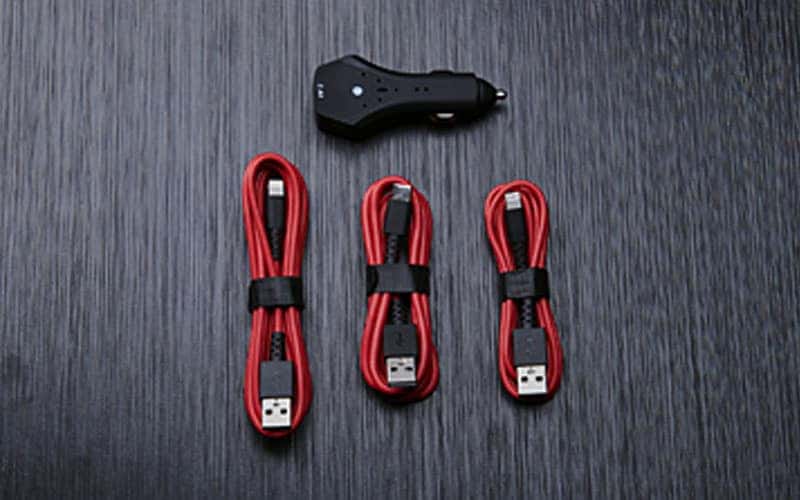 Quick Charge Phone Cable Set
Starting at $69.00*
Keeping your devices charged up while on the go is essential. This set includes a Dual Smart USB Cell Phone Charger, 3-foot iPhone® Lightning USB Cable, 6-foot iPhone® Lightning USB Cable, and 3-foot USB-C to USB-A Cable. You'll never have to worry about running out of battery no matter how far your travels take you.
Cargo Tray (Black Rubber)
Starting at $100.00*
Reduce wear-and-tear and keep the cargo area of your vehicle looking spotless with this Genuine Toyota Cargo Tray. engineered for an exact fit, key features of the tray include a non-slip rubberized surface along with molded perimeter lip to help contain spills. It's also quick and easy to install or remove for cleaning.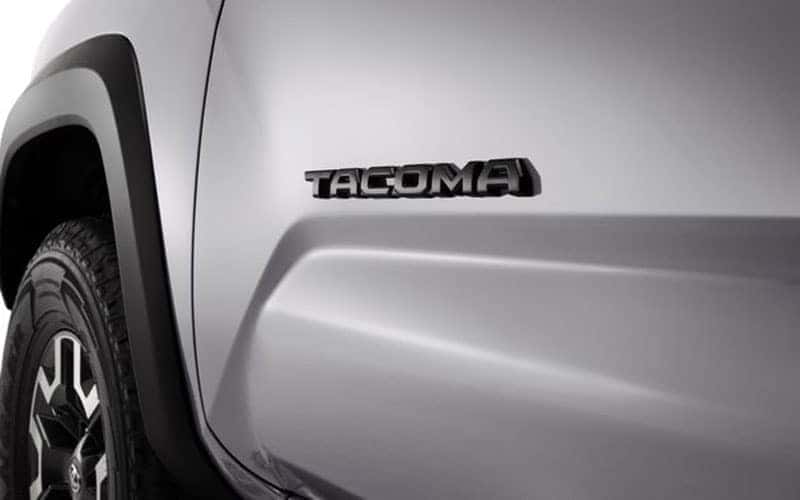 Blackout Emblem Overlays
Starting at $110.00*
Available for a variety of Toyota vehicles, these Blackout Exterior Emblem Overlays are a great way to add a stylish personal touch to the exterior of your Toyota. Molded from tough and durable ABS plastic, these emblems are designed to fit over existing chrome badging. Installation takes only minutes by simply removing the tape line and applying over clean badges.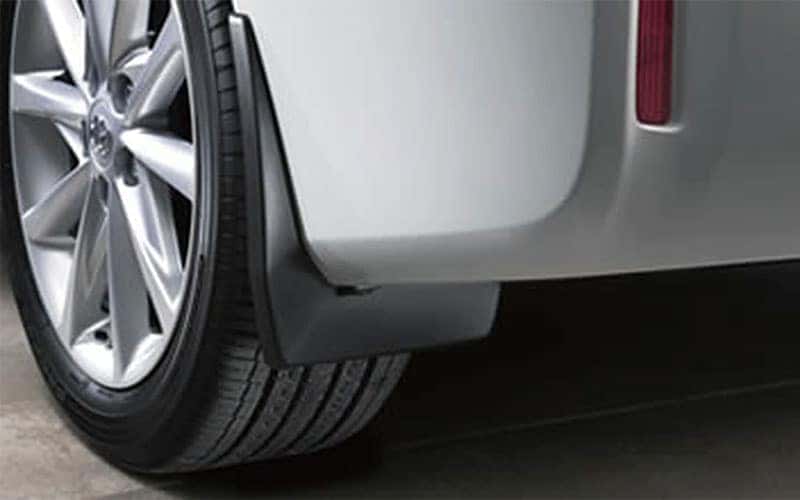 Mudguards
Starting at $85.00*
Protecting your paint from stone chips, dirt, and other debris is a great way to protect your investment. Genuine Toyota Mudguards are designed to offer an exact fit for your vehicle and also add a tasteful accent to the exterior. Corrosion-resistant mounting hardware meets Toyota specifications and testing for long-lasting durability. Mudguards are also available in color-matched paint depending on the model.
Disclaimer:
*Prices vary by model and year. Does not include installation. See Germain Toyota of Columbus for complete information and pricing details.