What Toyota Cars/SUV/Trucks Have Android Auto?

Toyota vehicles have always been known for pioneering groundbreaking technologies that help you get the most out of your daily drive. Whether that commute is a short trip across town or an extended weekend getaway across the country — staying connected is a universally appreciated benefit of driving a Toyota. Smartphone integration is one of the most highly-demanded features in today's Toyota vehicles. If you've been wondering which Toyota models come equipped with Android Auto, we're here to tell you! Germain Toyota of Columbus has created this useful guide that lists every model in the Toyota lineup that's available with Android Auto.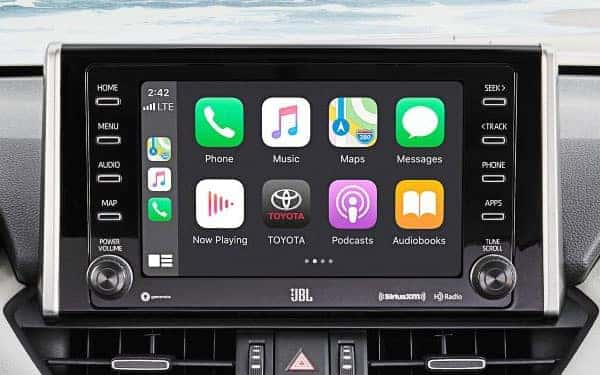 Android Auto for Toyota Vehicles – Current Availability
For the vast majority of Toyota shoppers, Android Auto availability isn't an issue. That's because it is standard on every current Toyota model with the singular exception of the GR Supra, which does still have standard Bluetooth® connectivity. Not every trim of every vehicle will have wireless Android Auto, but most will. Our team at Germain Toyota of Columbus will be able to help you navigate the trims and options available to ensure that you get the form of Android Auto you're looking for.
How to Set Up Android Auto
Step 1: Download the Android Auto™ app from the Google Play™ Store.
Step 2: Open the Android Auto™ app and tap the Get Started button.
Step 3: Make sure Android Auto™ is enabled on your smartphone.
Step 4: In the Projection Settings screen, toggle Android Auto™ to the "on" position.
Step 5: Plug a compatible Android™ smartphone into the USB media port using an Android-approved cable.
Step 6: Press the menu button and then select the Android Auto™ icon. Android Auto™ is now ready to operate.